CARE Director Stephen Gray Wallace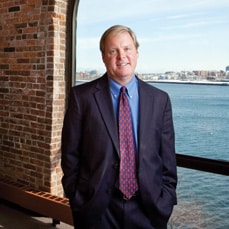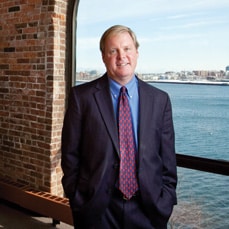 Stephen Gray Wallace has broad experience as a school psychologist and adolescent/family counselor. He is president and director of the Center for Adolescent Research and Education (CARE), a former associate research professor at Susquehanna University, and the past national chairman and chief executive officer s at SADD (Students Against Destructive Decisions/Students Against Driving Drunk). Stephen also works with the American Camp Association (ACA) as a feature magazine writer, media spokesperson and faculty member at its e-Institute for Professional Development.

In addition, Stephen is a resident camp director and the director of counseling and counselor training at Cape Cod Sea Camps. Stephen was also appointed to the professional development faculty of the American Academy of Family Physicians (AAFP) and serves as a parenting expert for kidsinthehouse.com. He previously served as an adjunct professor at Mount Ida College in Newton, Massachusetts. Most important, Stephen is a high-profile participant in, and commentator on, the modern-day adolescent experience.
The White House, the American Camp Association, SADD, Camping Magazine, and the Susquehanna University Alumni Association have formally honored Stephen for being a tireless and passionate advocate for youth.
Stephen is also the principal of Summit Communications Management Corporation, a broad based consulting firm, located in Palm Beach County, Florida.
Much of Stephen's work in education has been related to summer camps (through the American Camp Association) and public and independent schools, at which he frequently presents to students, faculty and parents on topics ranging from promoting positive youth outcomes to mentoring, civic engagement, character development and risk reduction.
He has also presented at conferences and events for the Independent School Health Association (Connecticut), National Association of School Psychologists, National Association of Secondary School Principals, and the Parents League of New York. Next year, he will speak at the National Association of Independent Schools annual conference.
Previously, Stephen has held positions in the Psychological Services Department of the Palm Beach County Florida Public Schools; the Pupil Personnel Services Department of the Millis Massachusetts public schools; and the Adolescent Psychiatric Unit of Fair Oaks Hospital in Summit, New Jersey. He served on the conference faculty of the Miami Children's Hospital Division of Adolescent Medicine, was appointed as a member of the Massachusetts Gubernatorial Task Force on Sexual Abuse and Assault and served on the board of directors of the National Commission Against Drunk Driving. Currently, he sits on the impaired driving committee of the Institute for Behavior and Health in Washington, DC, and the advisory board of Harvest Wealth Management, Inc., in Waltham, Massachusetts. Finally, Stephen is also an advisory board member at the Civic Research Institute.
Stephen was a vice president and senior consultant at ML Strategies, LLC, the consulting arm of the international law firm of Mintz Levin, where he developed a national regulatory practice principally in the areas of energy and telecommunications.
In the 1990's Stephen served as Undersecretary of Economic Affairs and Assistant Secretary of Consumer Affairs and Business Regulation for the Commonwealth of Massachusetts, appointed by Governor William F. Weld. In those roles he provided oversight of multiple state agencies, including the Division of Banks, State Cable Television Commission, Division of Insurance, Department of Public Utilities, State Medical Board, Office of Minority and Women Business Assistance, Office of Business Development, State Film Office and the Office of International Trade and Investment. He was also an ex-officio board member of the Massachusetts Educational Financing Authority and the Massachusetts Corporation for Educational Telecommunications. During his government service he also chaired or served on gubernatorial task forces in the areas of public health, medical licensing and education.
Before entering government service, Stephen was a business communications and marketing consultant and served as a political advisor to candidates for U.S. Senator, Massachusetts Attorney General, state senator and state representative.
Stephen has contributed to two books on youth development and is the sole author of the critically acclaimed book Reality Gap: Alcohol, Drugs, and Sex — What Parents Don't Know and Teens Aren't Telling, published as a lead title by Union Square Press/Sterling Publishing Company. Reality Gap was named one of the top fifty books for parents of tweens and teens by two national parenting organizations. Currently, he is working on two books, More Than a Village – Color Commentary on Raising Teens Today and Always Thank the Bus Driver – And Other Lessons on Life, Love, Leadership and Legacy for All the Kids I'll Never Meet.
In addition, Stephen has published more than one hundred magazine articles and newspaper columns and serves as a monthly contributor to The Huffington Post and PsychologyToday.com. Stephen also appears regularly in national print and broadcast media on issues related to youth development and public policy and has appeared on CNN, the Today Show, Fox News Channel, PBS, E-entertainment and network affiliates across the country.
Stephen is a graduate of Susquehanna University (B.A.) and Bucknell University (M.S. Ed.) and lives in Palm Beach County, Florida, and Barnstable County, Massachusetts.