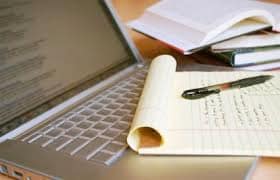 Research
CARE provides applied, or actionable, research about adolescent attitudes and behaviors. The Center develops original research constructs with outputs that go beyond what teens are thinking and doing and get into analysis of the whys of teen conduct. Communication tools are developed from the data. These communication vehicles empower teens, parents and other influential adults to play a more active role in guiding the choices young people make on their way to maturity.
To date, CARE has conducted seven research projects with its collaborators.
Overnight visits to colleges by high school students. Collaborator: SADD (2012)
Risk behavior by 1st semester college students. Collaborator: SADD (2013)
Gender changes in risk behavior. Collaborator: SADD (2013)
Character development, leadership and social entrepreneurship. Collaborator: SurveyTelligence (2014)
Meta-analysis of data on youth ATV crash injuries and deaths. Collaborator: Wake Forest University School of Medicine (2014)
Outcomes of intentional experiential teen leadership training. Collaborator: Louis August Jonas Foundation (2014);American Camp Association, Clemson University, Coastal Carolina University (2017-2018)
Youth in transition. Collaborators: Nova Southeastern University; The Jed Foundation (2017-2018)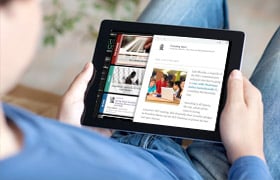 Education
With research as CARE's first name, education is its last! All of the research it conducts is designed to make new discoveries about youth development and decision-making and to be translated into easily digestible information and tools for peers, parents and other caring adults to use to promote positive youth outcomes and reduce negative risk behavior.

Media
CARE's research to date has generated print and electronic media placements, conference presentations, continuing education workshops and school-based lectures.
Magazine articles (ACA, NAIS, Teen Life Media)
Web-based articles and other content delivery through partners (ACA, KITH, SADD, Teen Life Media)
Media, including ABC News, The Atlanta Journal-Constitution, The Boston Globe, Education Week, Fox News Channel, InsideHigherEd.com, NBC News, North Jersey Record, Pittsburgh Post-Gazette, USA Today, The Washington Post
Conference presentations (AAFP, ACA, PAFP, Parents League of NY, Youth Health Connection)
Video presentations (kidsinthehouse.com)
School programs (Chicago City Day School, Colby College, Susquehanna University)
Series of opinion editorials related to youth and family issues
Monthly contributions to The Huffington Post and PsychologyToday.com
Another way that CARE educates is through its speaker series, featuring CARE Director Stephen Gray Wallace.
Stephen speaks at schools, camps, colleges, organizations and communities across the country. His dynamic, empowering and positive presentations regarding youth development and decision-making address multiple audiences, including faculty, students, campers and camp counselors, parents, health care providers (for CME credits), law enforcement officials and camp professionals. They also cover a wide range of topics, including positive youth development and outcomes, as well as risk reduction regarding such behaviors as underage drinking, other drug use, bullying, violence, suicide, teen driving, family relationships and sexuality/sexual behavior.
Communication is a powerful tool, but let's face it … it's hard for parents and other caring adults to broach certain subjects. The CARE Speaker Series is comprised of seven motivational, informative presentations that help teens become more open and honest about the pressures and challenges they face — and help adults become better parents and mentors.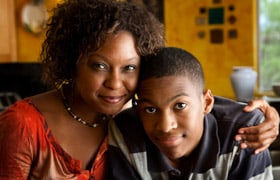 Family Focus
For parents and teens.
The Family Focus program explores the "reality gap" that often divides parents and teens and offers practical advice to help them improve family communication and strengthen their relationships. Parents and teens are brought together for this one-of-a-kind evening assembly.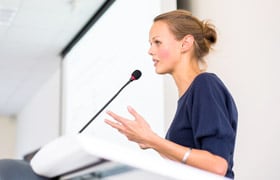 School Speaker
For middle and high school students.
The School Speaker program focuses on inspiring students to make healthy choices. Middle and high school students are motivated toward positive risk-taking and peer-to-peer education and prevention in this daytime, in-school assembly.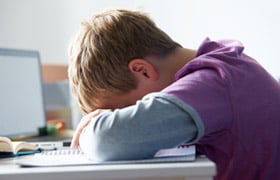 Beat Bullying
For middle school students.
The Beat Bullying program is a unique, thoughtful presentation designed to impart important information about the causes and effects of bullying behavior among middle school students. Using true stories to highlight the impact of bullying on everyone in the school community, Stephen also encourages students to participate by sharing their thoughts about appropriate interpersonal behavior and by asking questions. This program is grounded in research and focuses on a positive, empowering, informative and results-oriented approach to educating and motivating young people.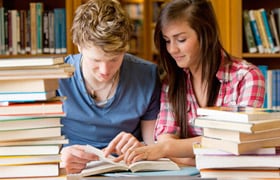 Community Connections
For colleges.
The Community Connections program explores the positive contributions college students can make through service-learning and other community-service programs. During this presentation, college students, faculty, and staff are presented information about the documented benefits of quality youth mentoring – for both mentor and mentee – and the effects of positive risk-taking.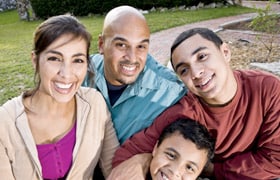 Parent Power
For parents.
The Parent Power program provides parents with information about the real world of today's teenagers and outlines concrete steps they can take to help keep youth safe. Held in a town hall style format, this is a memorably interactive and participatory discussion.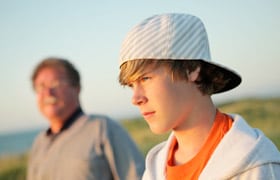 Teens Today
For administrators, faculty and staff.
The Teens Today program focuses on community building and exploring the role all adults have in helping to keep teenagers safe. This can be held as a daytime or evening interactive seminar for administrators, faculty and staff.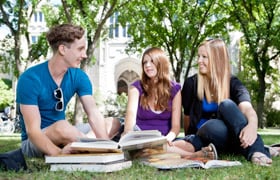 Teen Transitions
For parents of high school juniors and seniors.
The Teen Transitions program, held during the daytime or evening, provides parents of high school juniors and seniors with a primer on the upcoming transition to college, explaining how it will affect all members of the family and highlighting the important role parents will continue to play once their child has left home for college. New research from the Center for Adolescent Research and Education (CARE), Pennsylvania State University (Penn State) and SADD (Students Against Destructive Decisions) is shared.